About
Sol y Luna is a brand-new high-rise off-campus student housing apartment development for students who want to live near The University of Arizona in Tucson, AZ.
Website Design
Website Development
WordPress Hosting
Website Maintenance
Website Support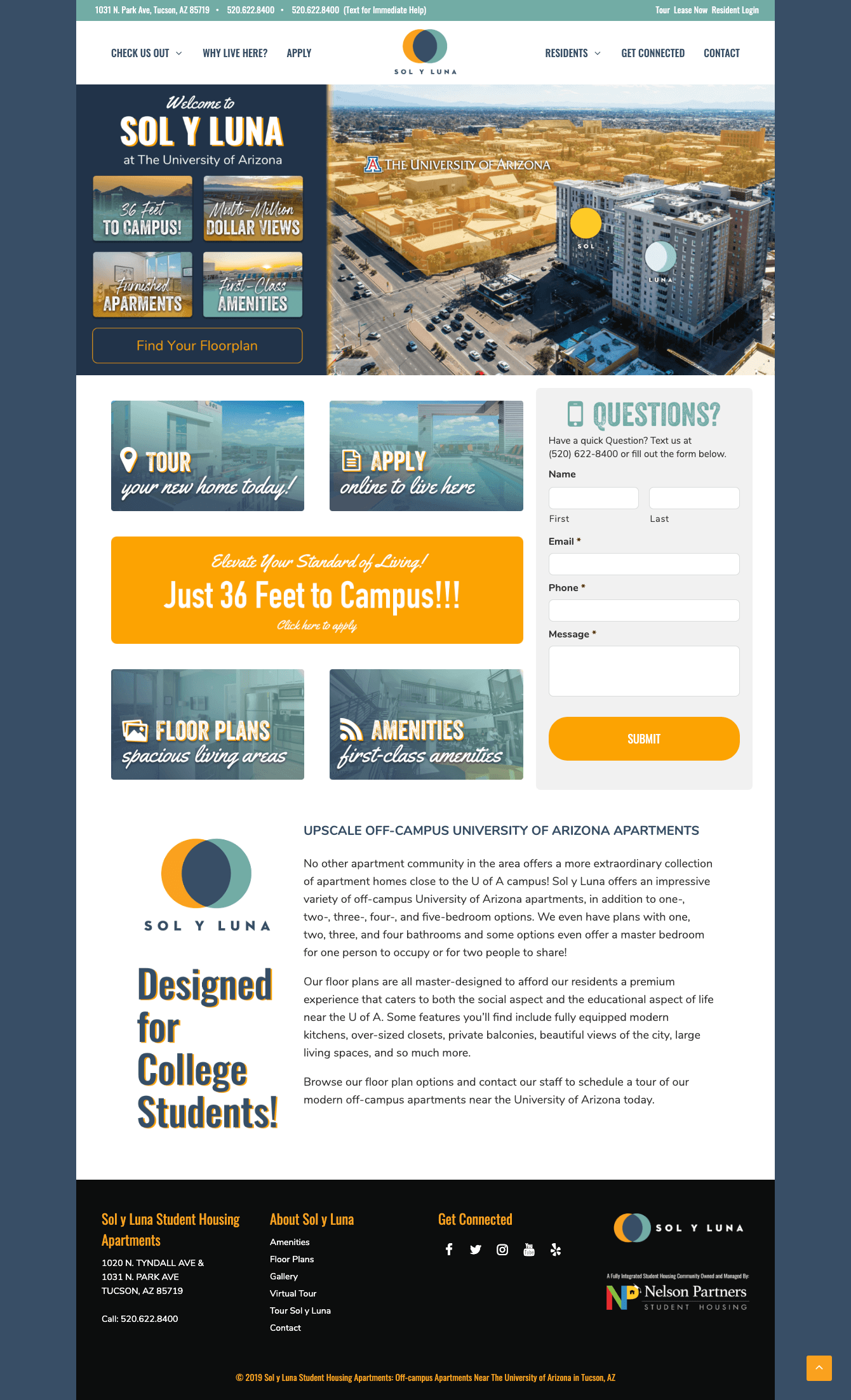 Ready to Get Started?
We'd love to become better acquainted and discuss you ideas and business goals over a cup of coffee.