About
The Freshman Living Experience is a program that is unique and designed to provide support and structure needed to improve, social, academic, and life skills of college students attending UVU.
Website Design
Website Development
WordPress Hosting
Website Maintenance
Website Support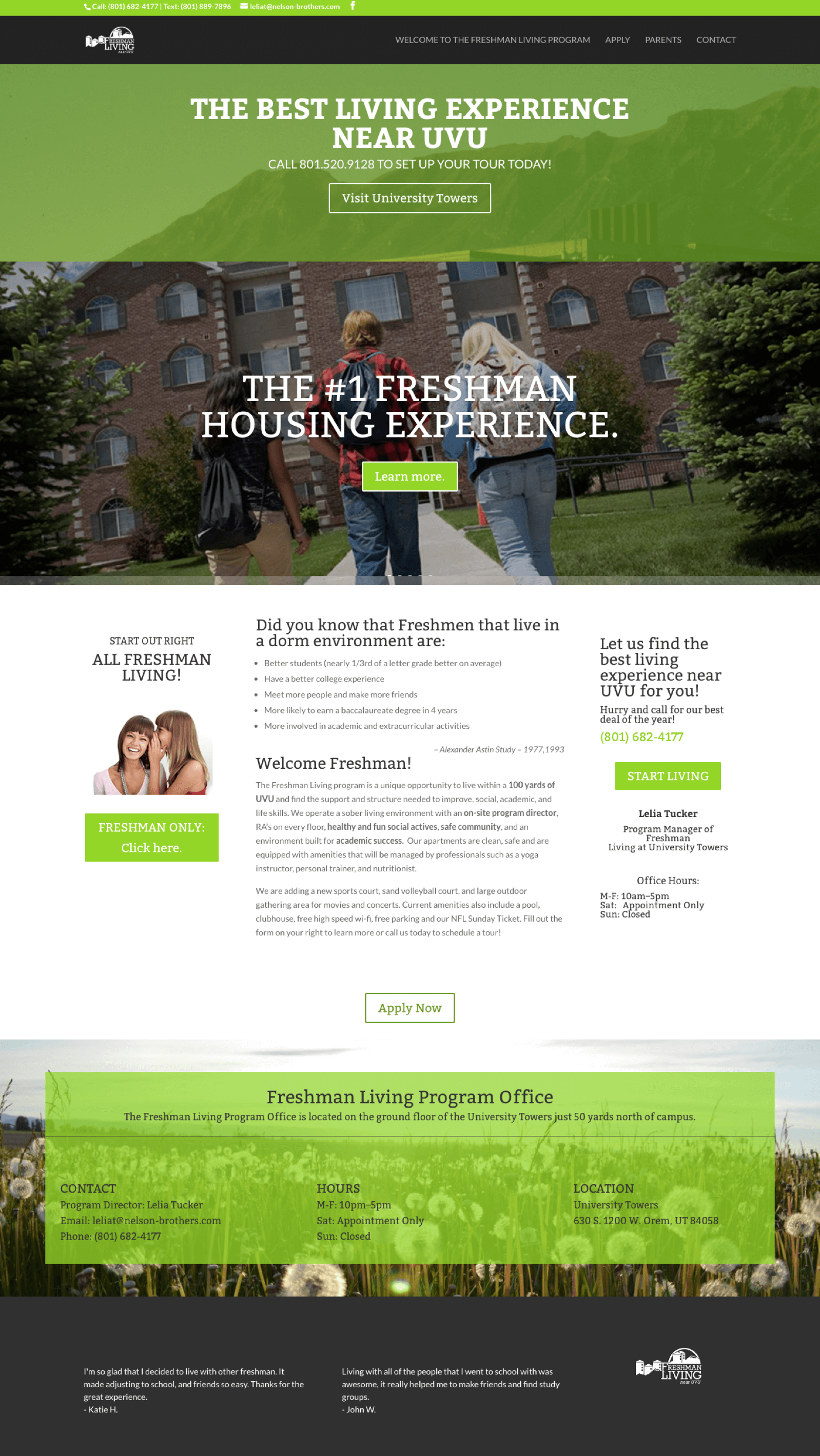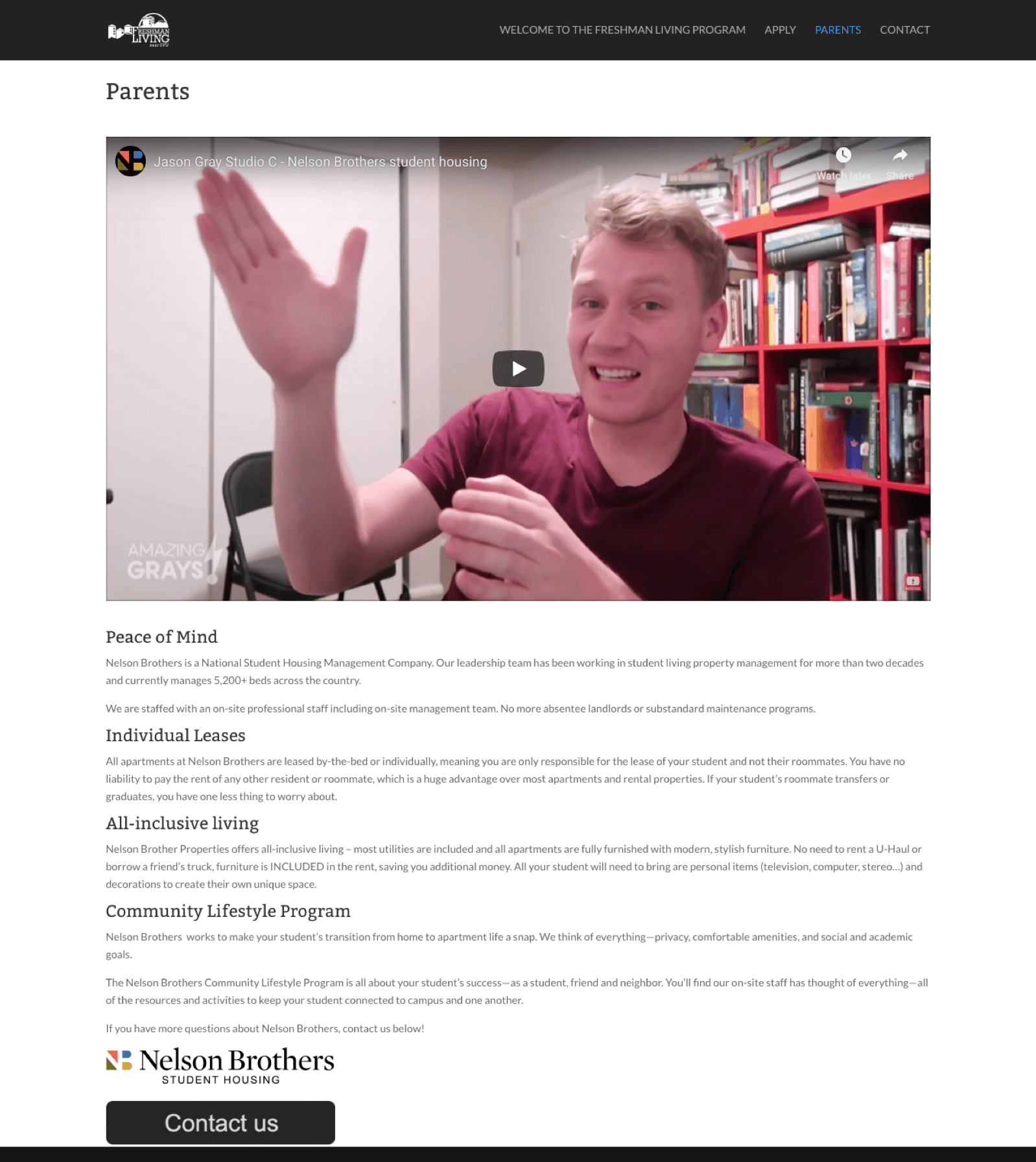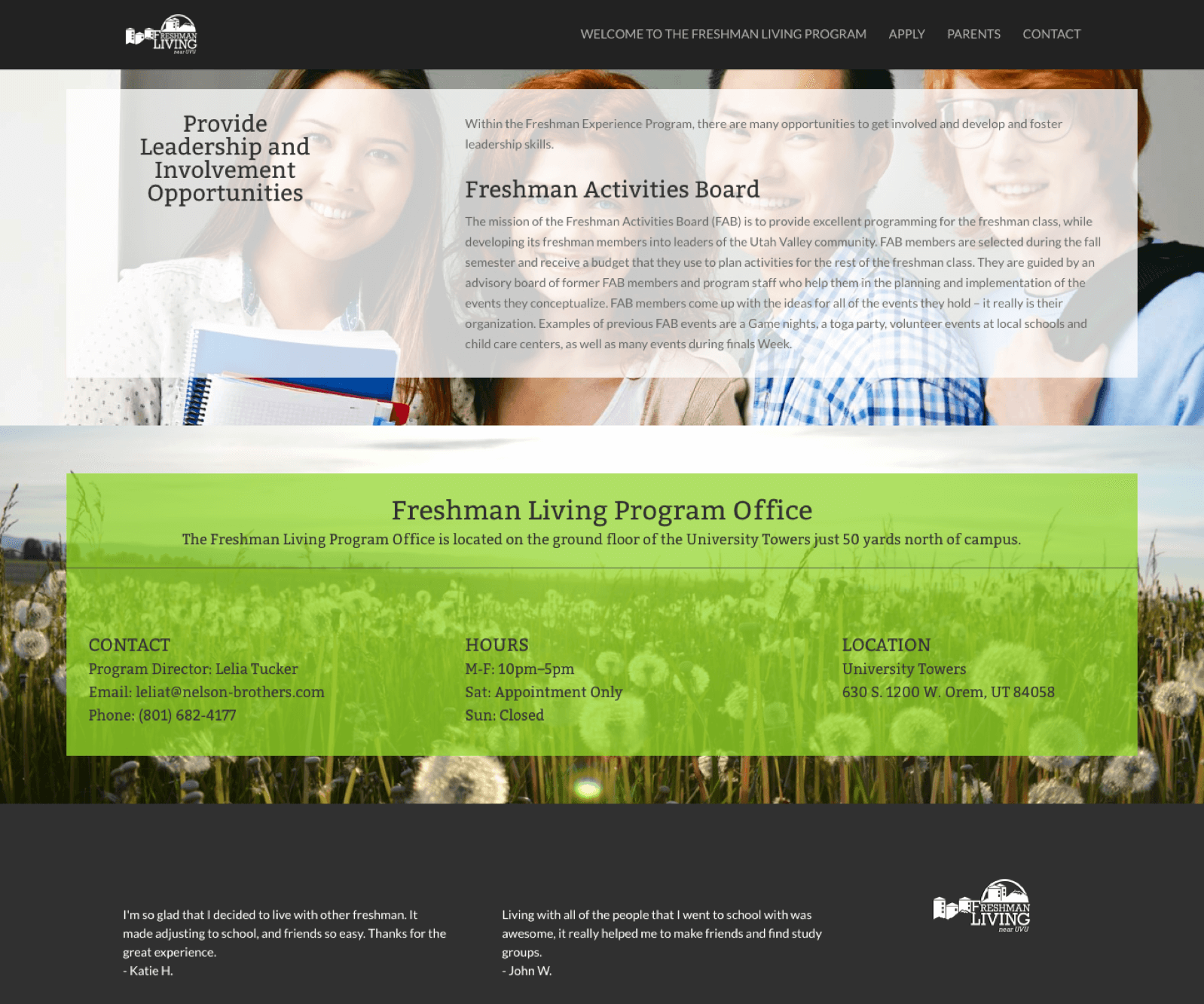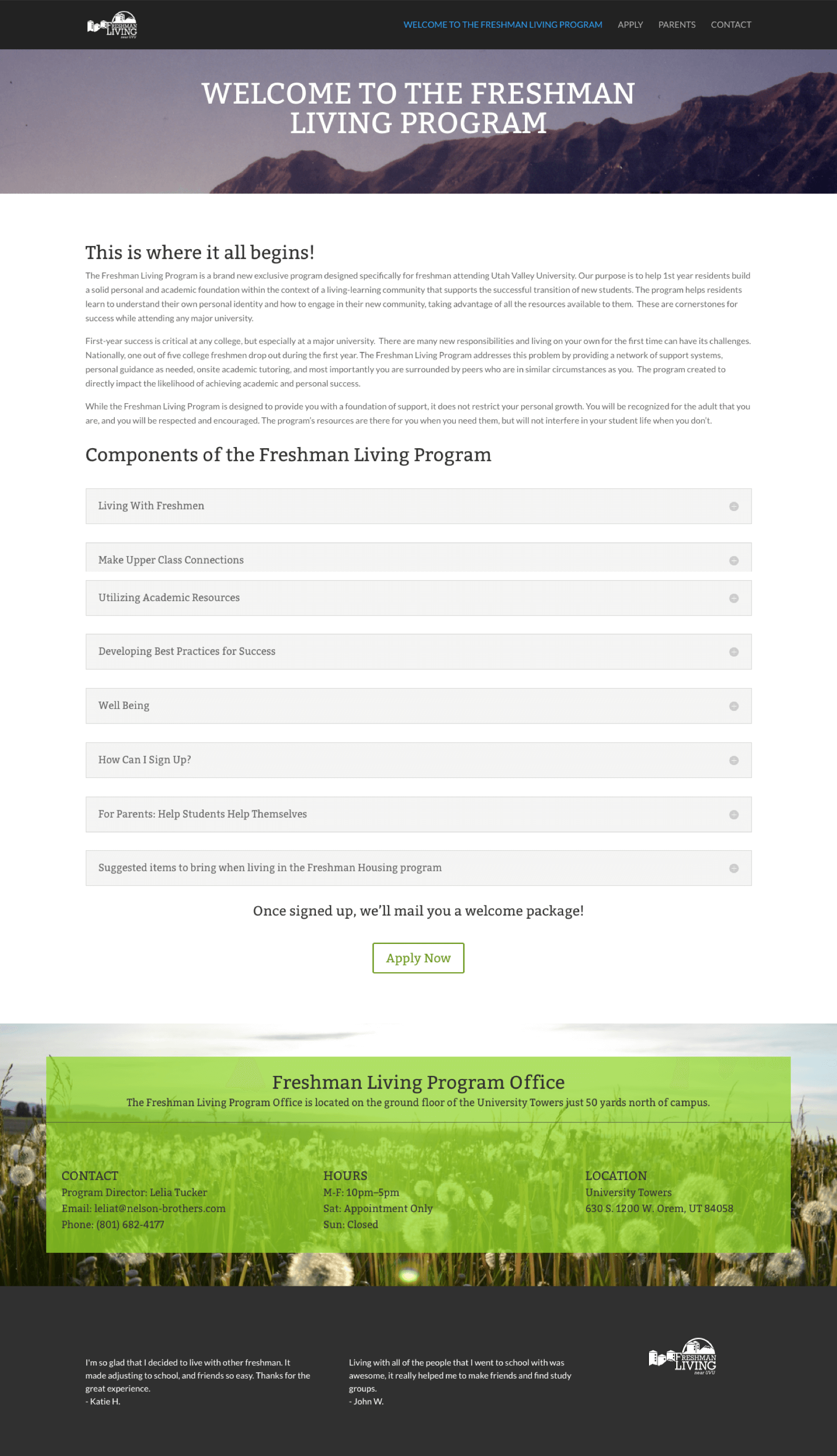 Ready to Get Started?
We'd love to become better acquainted and discuss you ideas and business goals over a cup of coffee.