About
Datavocity is a technology solutions company that offers a comprehensive suite of products and services. Learn how we can accelerate your IT so you can accelerate your business.
How We Helped
Website Design
Website Development
WordPress Hosting
Website Maintenance
Website Support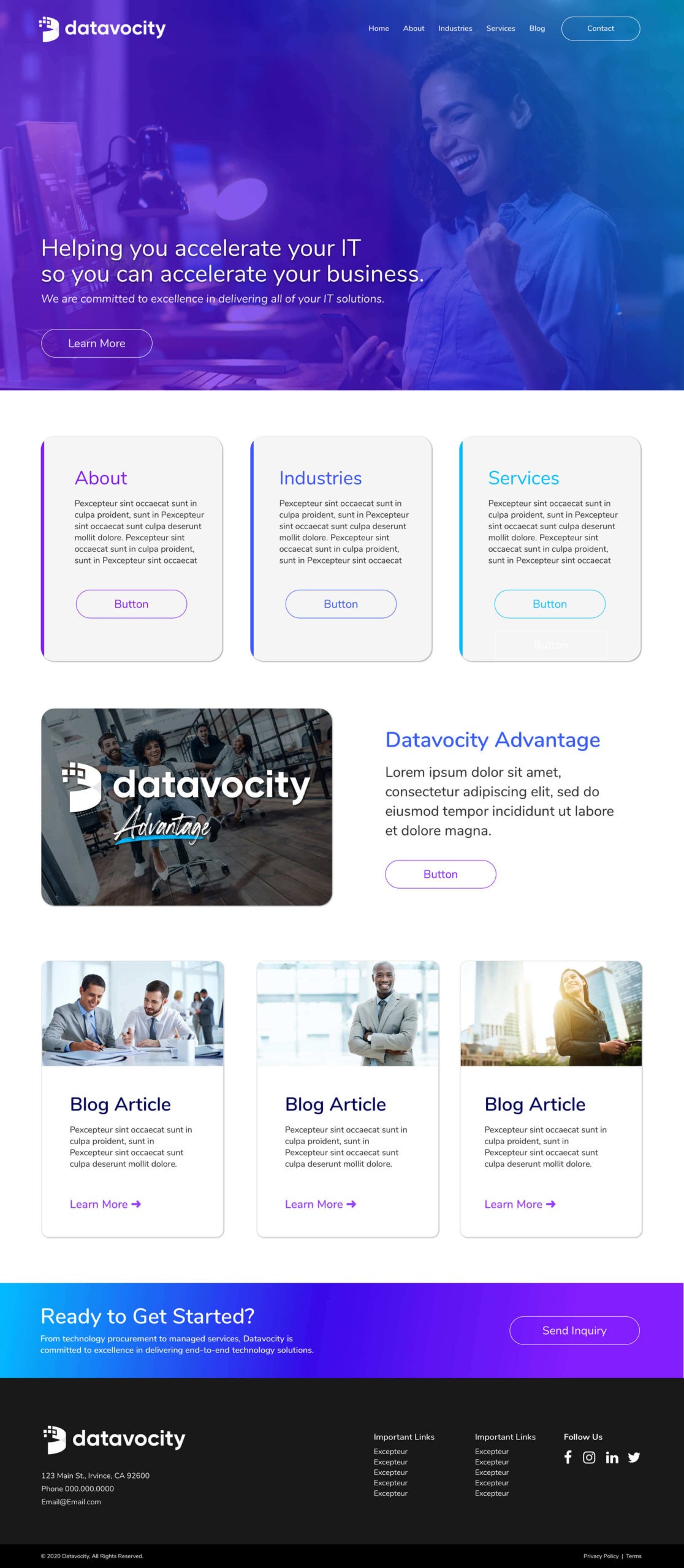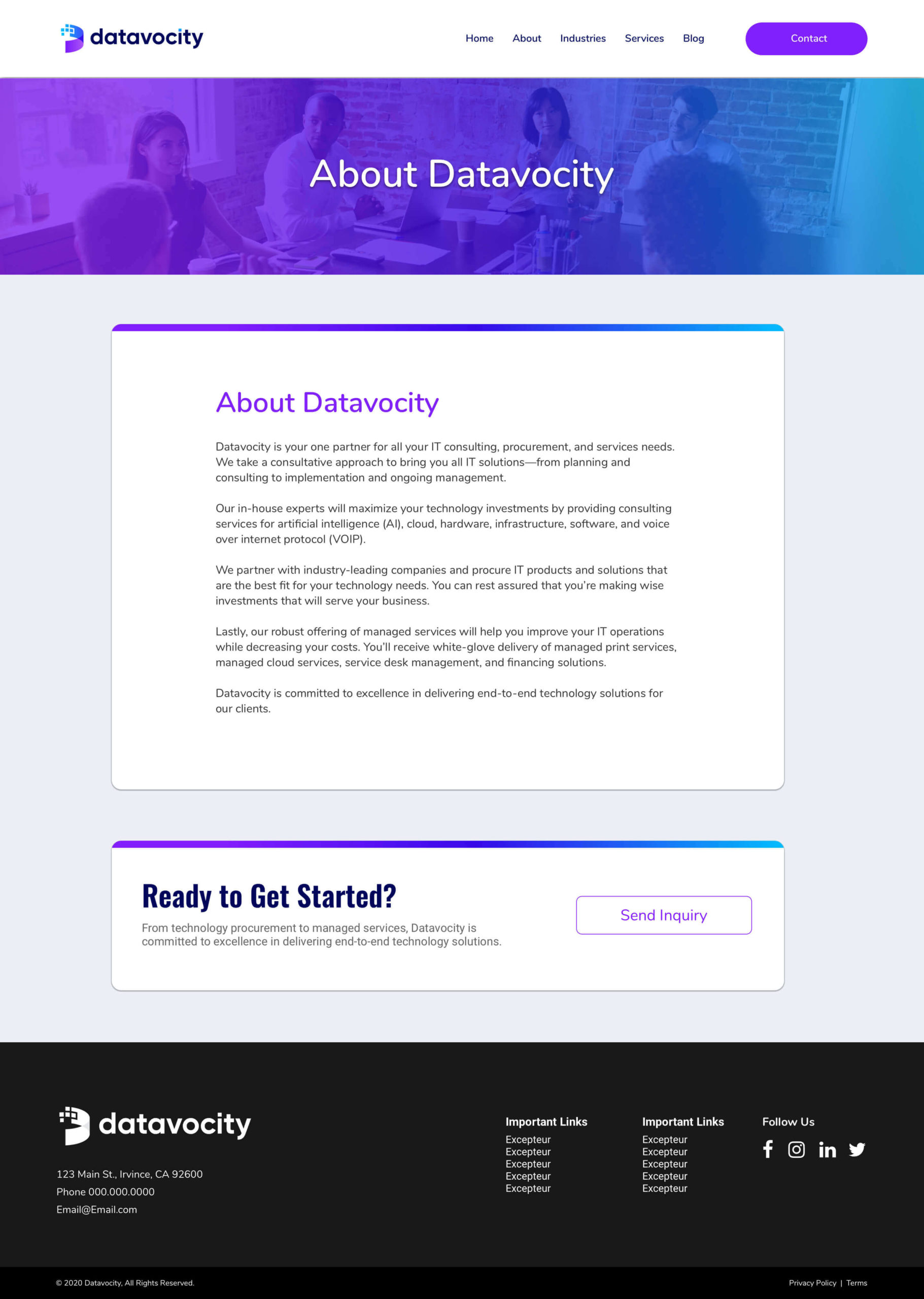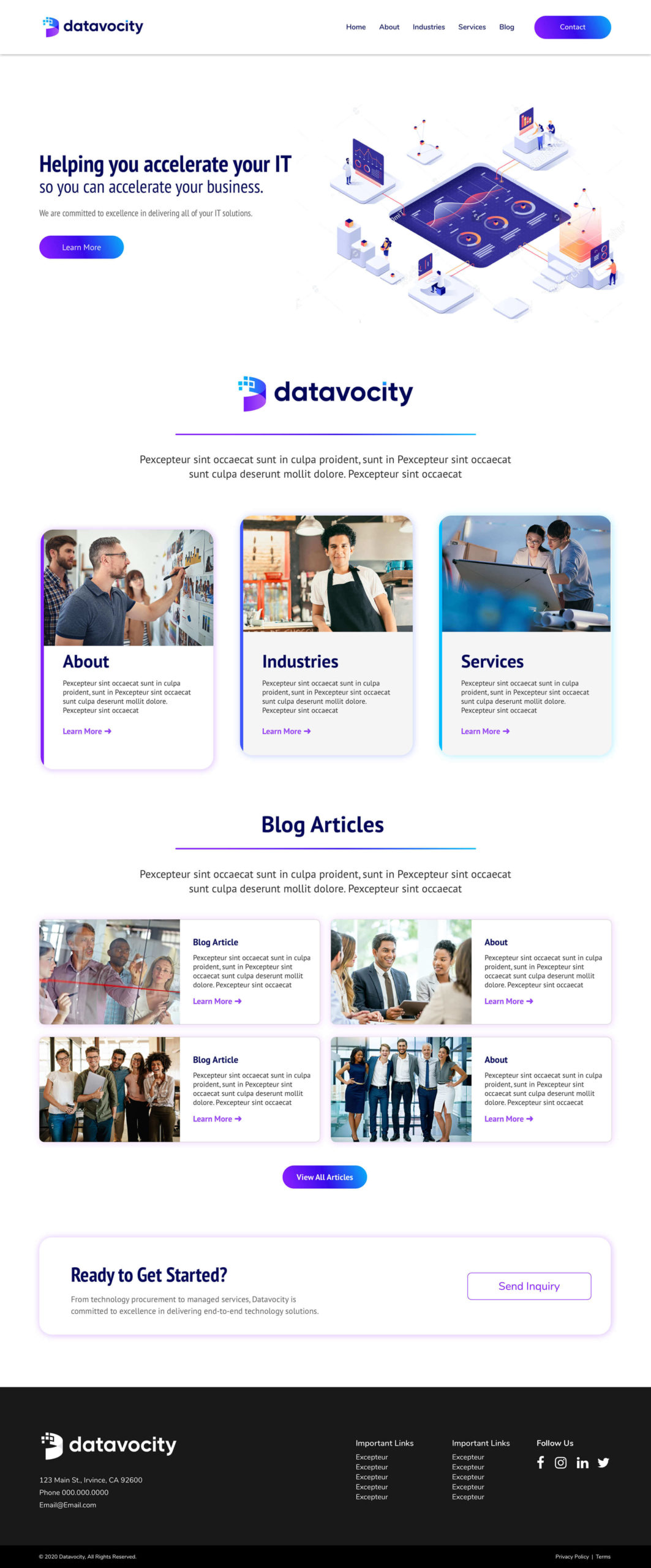 Ready to Get Started?
We'd love to become better acquainted and discuss you ideas and business goals over a cup of coffee.